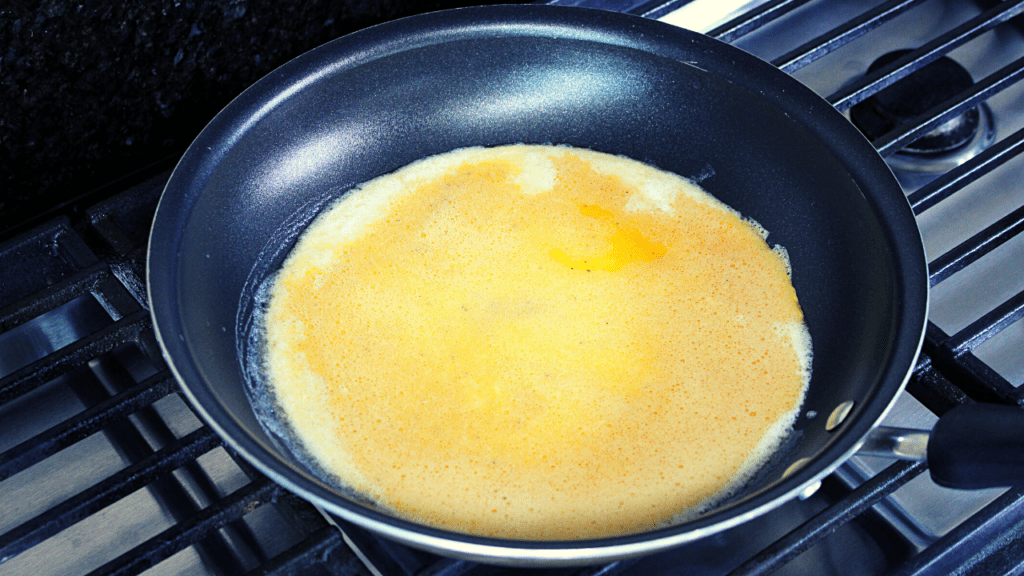 This easy cheese omelette recipe is perfect for breakfast, lunch, or dinner. With just a few simple ingredients, you can have a delicious cheese omelet in no time!
Once you have all the ingredients prepared, it's time to start cooking your cheese omelet. Begin by heating a non-stick skillet over medium heat. Add butter or oil and let it melt completely. In a bowl, break and whisk together three eggs until combined. Pour the eggs into the heated skillet and let them set for a few seconds. Using a rubber spatula, pull the edges of the omelette away from the sides of the pan and tilt it so that uncooked egg can run underneath.
Sprinkle cheese over half of the omelette and let it cook for 1 to 2 minutes. Gently fold one side of the omelette over the cheese, covering it completely. Cook for 30 seconds more and then slide the cheese omelette onto a plate. Serve hot with your favorite toppings like salsa or sour cream. Enjoy your cheese omelette!
By following this cheese omelette recipe you can easily make a delicious cheese omelet that's perfect for breakfast, lunch, or dinner. Whether you prefer cheese omelette with cheese alone or with additions like vegetables, it's a simple and delicious way to start your day. Enjoy!
That's all there is to it! With this cheese omelette recipe, you can easily make cheese omelettes with cheese alone or with whatever ingredients you like for a delicious breakfast, lunch, or dinner. So why not give it a try and enjoy the deliciousness of cheese omelette today?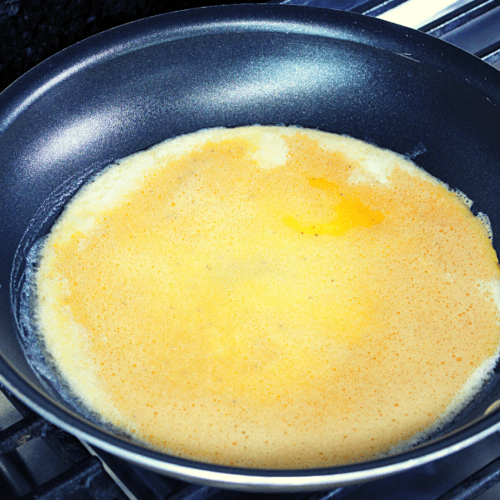 Cheese Omelette
Cheese omelette is a dish made from beaten eggs and cheese seasoned with salt and pepper. Fried with butter or oil in a frying pan. It is common for the omelette to be folded in half.
Ingredients
3

eggs

1

tbsp

salted butter

1/2

tsp

salt

1/2

tsp

ground black pepper

2

tbsp

cheddar cheese

shredded
Instructions
In a medium bowl, whisk together the eggs and milk until smooth. Season with salt and pepper to taste.

Heat butter in a large non-stick skillet over medium heat until melted.

Add egg mixture and cook, stirring occasionally, until almost set but still slightly runny.

Sprinkle cheese over omelette and fold in half.

Cook for another minute until the cheese is melted and the omelette is golden brown on both sides.

Serve warm with your favorite toppings (salsa, diced tomatoes, or fresh herbs). Enjoy!
Video
Notes
Tips and Tricks:
– For a fluffier omelette, use 4 eggs instead.
– If you want to make your omelette extra cheesy, add an additional 1/4 cup of shredded cheese.
– If desired, you can use chives or green onions in place of the salt and pepper.
– Consider adding cooked vegetables like peppers, mushrooms, or spinach to the egg mixture for a nutritious boost.
– For a vegan cheese omelette, substitute your favorite plant-based milk and vegan cheese shreds in place of the dairy ingredients.
– To make ahead for meal prep, prepare the omelette as directed and store in the refrigerator for up to 3 days. Then reheat before serving.
– For a gluten-free cheese omelette, use a gluten-free flour blend instead of regular all-purpose flour.
Enjoy your cheese omelette! Get creative with the ingredients you have on hand and make it your own. Bon Appétit!
Recipe Card v1.0
RELATED VIDEOS
Nutrition
Calories:
414
kcal
Carbohydrates:
2
g
Protein:
24
g
Fat:
34
g
Saturated Fat:
17
g
Polyunsaturated Fat:
3
g
Monounsaturated Fat:
10
g
Trans Fat:
1
g
Cholesterol:
551
mg
Sodium:
1637
mg
Potassium:
222
mg
Fiber:
1
g
Sugar:
1
g
Vitamin A:
1369
IU
Calcium:
295
mg
Iron:
2
mg
About Author