Chicken BBQ on Bamboo Stick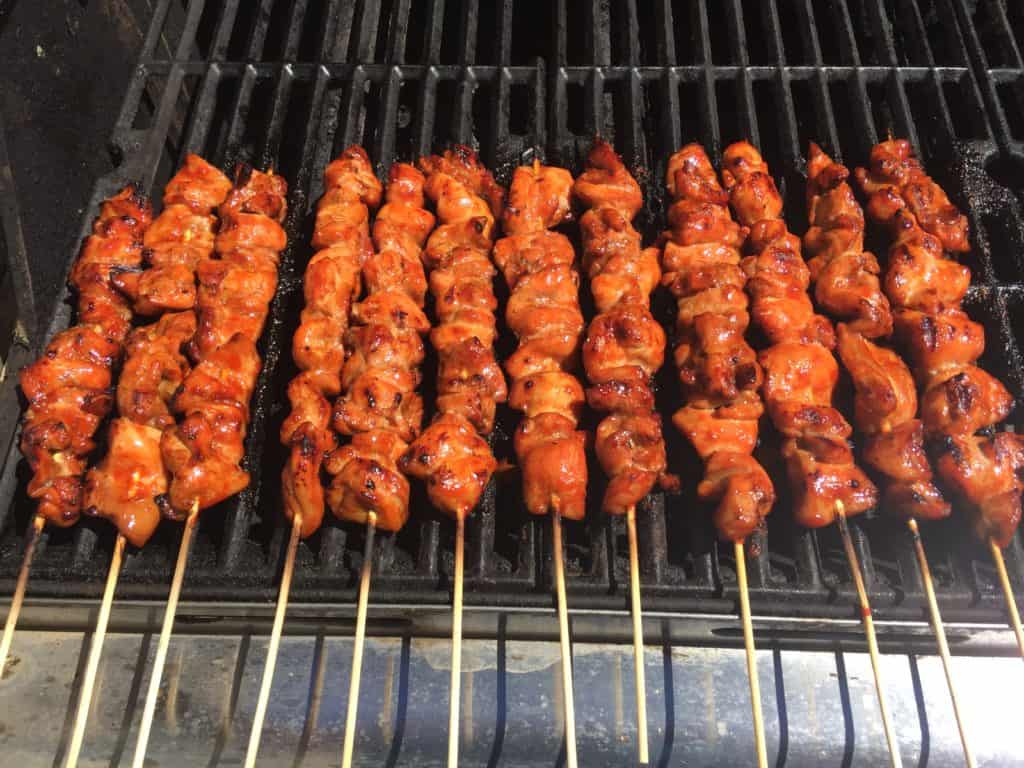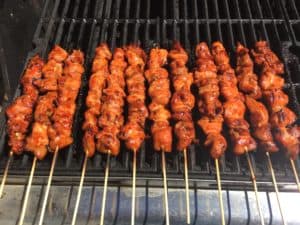 Recipe Card v1.0
Ingredients
3 lbs boneless & skinless chicken thighs, sliced
½ cup soy sauce
4 tablespoons sugar cane
1 can sprite
5 cloves garlic, crushed
4 calamansi juice
½ bottle babana ketchup
2 tablespoons olive oil
2 tablespoons vinegar
Step-by-Step Directions
Combine chicken, soy sauce, sugar cane, sprite, garlic, and calamansi juice in a large bowl. Mix these ingredients thoroughly.
Marinate chicken for at least 1 hour or longer, overnight is fine.
Skewer chicken on a bamboo stick.
Make basting sauce by combining banana ketchup, vinegar, & olive oil in a bowl.
Preheat the grill for 5 minutes using medium high heat.
Put chicken on grill. Flip every 3 minutes and baste barbecue sauce occasionally to keep the chicken moist.
Barbecue is ready when chicken start to sizzle and the sauce caramelized.